Too Tight Jeans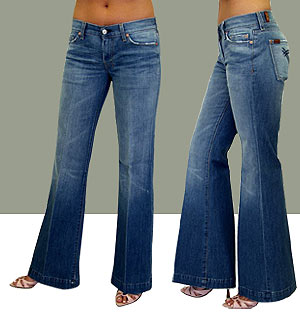 Okay, I know I'm prone to exaggerating, but I am totally serious about this.
Due to all the pizza and whiskey and the unhealthy lifestyle that accompanies having houseguests and watching the NBA playoffs, I've put on a bit of weight. How much weight, you ask?
Well, I don't know, but my jeans are SO tight, that every single crease, button, fold of the jeans has left an IMPRINT on my skin. Literally. There is literally an imprint of the inside front pockets on my thighs. The INSIDE, mind you. There are several little imprints of the, I don't know what they're called, but the little decorative bronze/copper snap buttons on the outter seams. I'd take pics to prove it, but that might be a little too intimate for my blog. So instead, here's a pic of my jeans. Imagine that every single crease you see on this pic is actually, at this moment, etched into my skin.
Time to go change into some sweatpants.